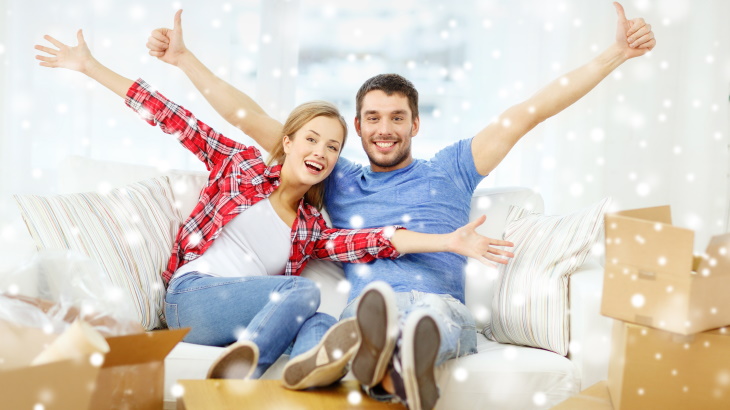 Move Faster and Easier with Advice from the Professionals
Moving is one of those things that brings many different feelings. On one hand, it's exciting! You're about to have a new space, a new neighborhood, and potential new friends to make memories with. Moving is a new chapter in life, and you should be able to celebrate it, but that is not often the case.
The other side of moving brings anxiety and stress. There are many pitfalls that can come with moving if you're not careful and prepared. And to be honest, even if you prepare, you can't always be ready for some of the curveballs that can come your way.
Luckily for you, you've found the best luxury apartment community in Kansas City, and we know a thing or two about moving into the executive suites, one-bedroom apartments, and pet-friendly apartments near you that have piqued your interest.
Follow these tips from 44 Washington to ensure your move into our luxury apartments in KC goes swimmingly.
Be Thorough When Packing
One of the things that you learn quickly when you move is the value of saving yourself time and stress. Taking small steps can be the difference between a great move and a disastrous one.
Set yourself up for success, and label every box. How detailed you want to be is up to you, but a simple marking on each box identifying the room in which it belongs can be huge when you're moving things from place to place in a hurry.
In addition to labeling and categorizing, the packing phase is also a good time to take inventory of your belongings. Do you really need some of it? How much stuff can you donate or sell? The less you have to move with, the better. There's no use in bringing items you're not going to use or wear to your new one bedroom apartment.
Properly Close All Business With Your Old Residence
Lingering fees, balances, and other housekeeping things with an old residence can really be time consuming and stressful when moving. Make sure to square away all business with your old place of residence before upgrading to our luxury apartments in Kansas City. This includes the following steps:
Giving proper written notice per your lease agreement
Cleaning and restoration (Especially if you're coming from one of the "pet-friendly" apartments near you. Many will charge extra for pet cleanup.)
Key return
The best approach to avoid any straggling issues is to try your best to leave your apartment in the best condition you possibly can, ideally getting close to what it looked like before you took it over. This will help you to avoid fees and earn your maximum deposit back.
Prepare Arrangements For Utility, Cable, Internet, and Other Services Prior To Moving Day
If you're moving into our luxury apartments in Kansas City, we'll help you set up services like water and electricity, but it is still always imperative to confirm what services you are responsible for and make arrangements before moving day, including at your old place. What good is a new executive suite with no internet? You don't want to have to answer that question.
Once you know what you're responsible to provide for yourself, decide on providers and set activation dates before your move-in day. Having the services up and running when you arrive will make your move-in seamless and more enjoyable.
Hire Professional Movers
Or enlist the help of some friends. While movers can be an expensive measure, they make the moving process so much easier and take a lot of the more difficult things off of your plate – and the heavy things out of your hands, allowing you to focus on the housekeeping things and leaving bandwidth to help avoid forgetting things.
Movers will do their best to protect your possessions – but always choose a company that is insured. You don't want any of your belongings lost or broken during this transition to your executive suite.
Pro Tip: Enlisting friends to help can be hard sometimes. After all, nobody likes moving. Incentivize them to help you by buying them a nice meal (or two) or paying them cash. This will persuade them to help and also show appreciation.
Ready For Your Next Move? Our Luxury Apartments in Kansas City Should Be Your Preferred Destination
It's your turn to experience the best one-bedroom apartments for rent in downtown Kansas City! We have many different floor plans to explore. Call our team at (816) 412-8490 or send us a message online.