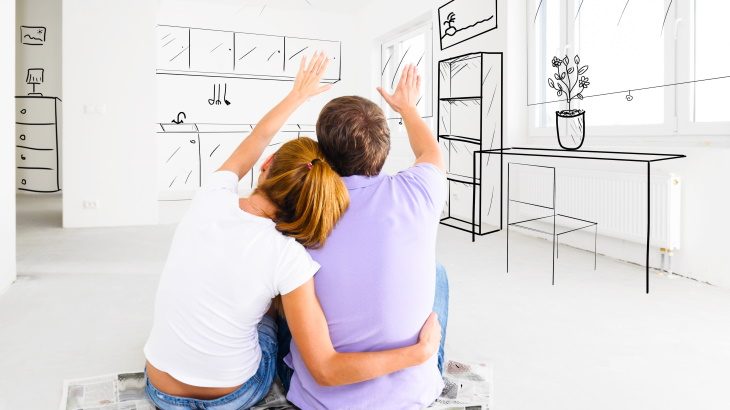 How to Spot Modern Luxury Apartments in Kansas City
Are you looking for new apartments in Kansas City? Your options may seem endless, but looking at apartment floor plans can help. They provide important information about the layout of an apartment unit, and can lead you to the perfect home. Here is what you need to know before you sign the lease.
You Need to Count on Your Kitchen
People use the kitchen for a lot more than cooking. It's where you keep your favorite vino, spend time with your family and friends, and have a late-night snack. That's why it's essential to find a kitchen that suits your needs. Don't just settle for basic appliances and a small space that doesn't allow you for an open and airy feeling.
Nothing ruins a beautiful kitchen like old appliances. After you've looked at apartment floor plans, follow up with the leasing agent to ask how new and energy-efficient appliances are.
Consider Apartment Floor Plans With an Extra Room
If you have a family, you're definitely going to want modern luxury apartments that have enough bedrooms for you and your children. However, consider an extra bedroom to create an office space, host guests, or indulge in your favorite hobby. Look for apartment floor plans that can accommodate your work and personal needs so you can maintain balance at home.
Be Sure to Get a Big Enough Bathroom
When people search for "luxury loft apartments near me," they often overlook one of the most important rooms in your home: the bathroom! You need to love the shower and bathtub, and have enough room to store all of your cosmetics. Get features like countertop sinks and walk-in showers to experience ultimate comfort.
Look at Apartment Floor Plans with Closet Space
Don't cram all your expensive clothes into a tiny closet. Check out a floor plan that has enough closet space to store your clothes, shoes, boots, and accessories. Also, take time to look at the coat closets, too.
See if the luxury apartment homes you're looking at have enough space to keep your pantry fully stocked, your linen closet full of fresh towels, and your laundry room with all the essentials.
Find Apartments in Kansas City That are Pet Friendly
Are you asking your smartphone questions like "where can I find pet friendly apartments near me?" Inspect your search results. Apartment floor plans may look ideal for you and your pet, but you might not have enough space to spread out. Consider how things like dog beds might fit into your space.
Always make sure the new apartments in Kansas City you're interested in can accommodate the size and breed of your pet. You don't want to waste time looking at apartment homes that won't accept a very important part of your family.
Smart Technology Makes Luxury Apartments Modern
You can lease new apartments in Kansas City that have features like smart locks and smart thermostats. Control the temperature in your apartment from anywhere or let a guest in your apartment, all from the convenience of your phone. Plus, you never have to worry about losing your keys.
Take advantage of apartment floor plans that have USB plugs. That way, you never have to worry about finding a charger for your devices.
Spacious and Luxury Apartment Floor Plans are a Must, but You Need Amenities to Match
Living a busy lifestyle can lead to missing out on life's little luxuries. Don't just settle for the basics. Choose apartment homes that offer incredible amenities like resort style pools, private dog parks, concierge services, and anything else that can make your life more enjoyable.
Look, Lease, and Live Luxuriously in the Apartment Homes at 44 Washington
We have the best in luxury apartment floor plans, at 44 Washington. Enjoy a gourmet kitchen island and a pantry that has enough space for everything you need. Stun your guests with quartz countertops, stainless steel appliances, and ultra-modern aesthetics.
You'll never have to worry about maintaining a work life balance when you live at 44 Washington, either. We have the amenities to create a luxe and relaxing environment for work and play. Invite your friends over to watch our outdoor TVs and grill for the game, work out in our 24-hour fitness center, and always look incredible with our dry cleaning pickup and drop off services.
Experience our modern apartment homes for yourself by contacting us online or calling (816) 759-2999 to schedule a tour of one of our limited villas or apartments. Come live at 44 Washington, where we know luxury!